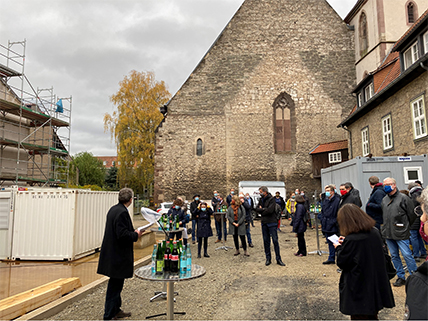 03.11.2020
Topping out ceremony!
On the Göttingen-situated site for the construction of the "Forum Kirche und Diakonie" the topping out ceremony was held on last friday! Our project will give home to the Kirchenkreis Göttingen which offers a diverse programme of social, ecuducating and deaconry work.
German newspaper "Hessisch-Niedersächsichsche Allgemeine Zeitung (HNA)" reports about the ceremony. See the article >here.

18.09.2020
Interview!
The company Création Bauman is always one of the contacs which first come to mind if we need a partner to create high-end interiors, textiles in particular.
Our chef Prof. Gesche Grabenhorst gave an interview for a Review on the sustainability of the products which was recently published by the company. A mojor topic was the well-being of interiors. Especially the one of our studio facilities, which was equipped by several curtains by Creation Baumann.
The interview (in german) can be found > here.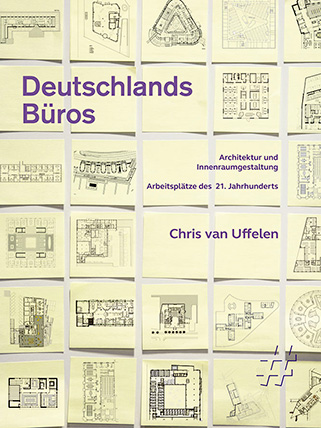 22.07.2020
Publication!
With pictures, plans and descriptions about our studio facilities (> studio a & g) we were published in the interactive e-book "Deutschlands Büros" ("germany's offices"). We are happy to be featured in this extensive and well done documentation by Chris van Uffelen, who publishes high-grade books of architecture for years via ff publishers.
Our contribution can be found > here.
The highly recommended e-book can be purchased > here.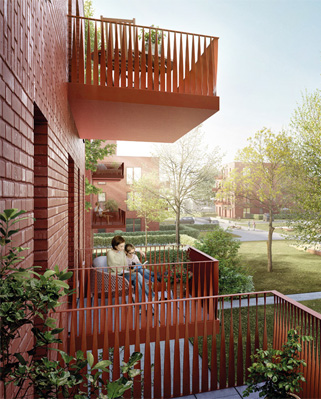 08.07.2020
2nd prize!
We are happy to anounce to have recieved the 2nd prize for our participation in the competition for a housing project in Nordhorn/Germany. In collaboration with nsp landschaftsarchitekten a new architectonic and scenic conception was created for new residential buildings on a currently unused area.
Host of the competition was the Gesellschaft für Wohnen und Bauen mbH Nordhorn (GEWO).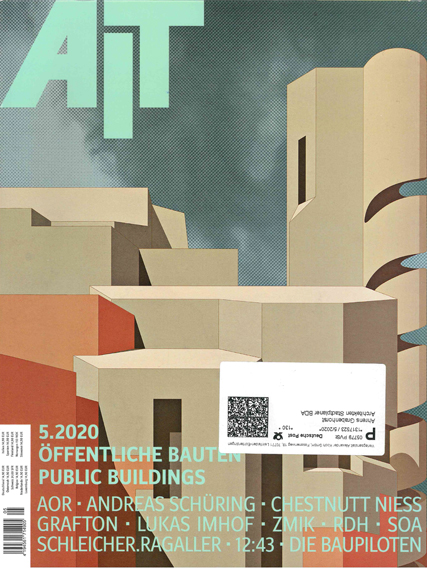 06.05.2020
Veröffentlichung
Für die Teilnahme am Jugendandachtspreis 2019 haben Teams von Architekturstudenten der FH Bielefeld zahlreiche Entwürfe für die Umgestaltung von Räumlichkeiten dreier Kirchengemeinden präsentiert.
Unsere Chefin Frau Prof. Grabenhorst fungierte als Mitglied der interdisziplinären Jury zur Vergabe der Auszeichnungen.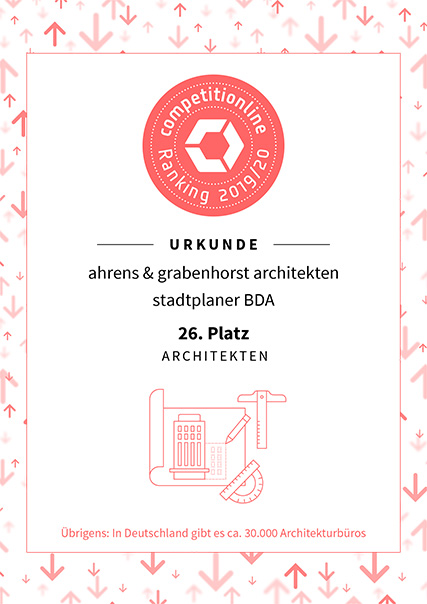 21.04.2020
Urkunde!
Wir freuen uns über die Auszeichnung die uns seitens des Portals Competitionline vergeben wurde. In dem dort regelmäßig erstellten Architekten-Ranking, welches sich an Wettbewerbsbeiträgen und Ergebnissen orientiert, haben wir in der aktuellen Ausgabe den 26. Platz belegt.
Zum Gesamt-Ranking geht es hier.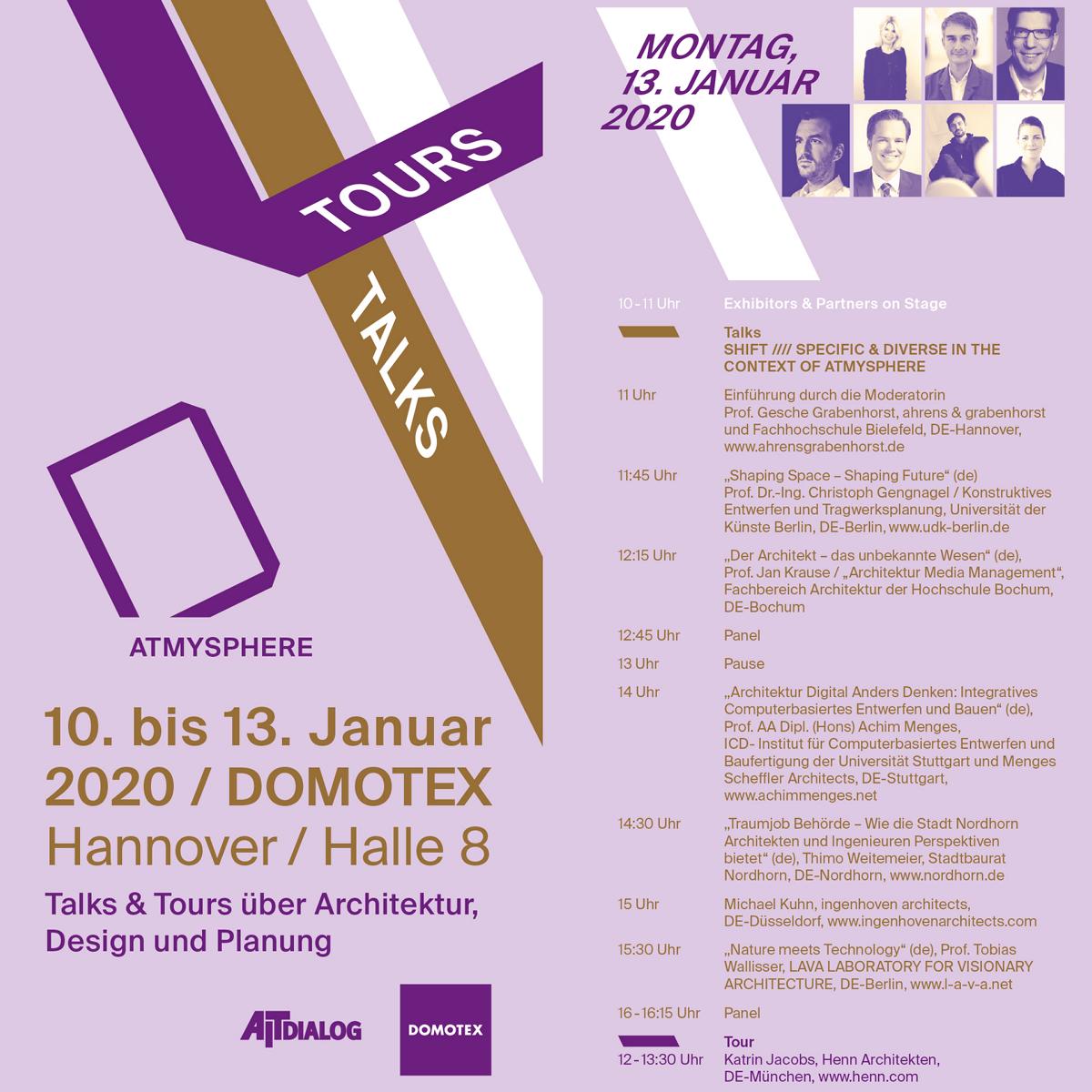 08.01.2020
Domotex 2020
Für Interessierte ein aktueller Hinweis auf eine lohnenswerte Veranstaltung – Auf der diesjährigen DOMOTEX wird Frau Professorin Grabenhorst am Montag, den 13.01.2020 im Rahmen des Programms "Talks & Tours über Architektur" als Moderatorin durch die Bühnenvorträge des Tages führen.Die Veranstaltung beginnt umm 11 Uhr in der Halle 8 des Messegeländes Hannover.
Detaillierte Informationen finden Sie auf der Internetpräsenz der Domotex.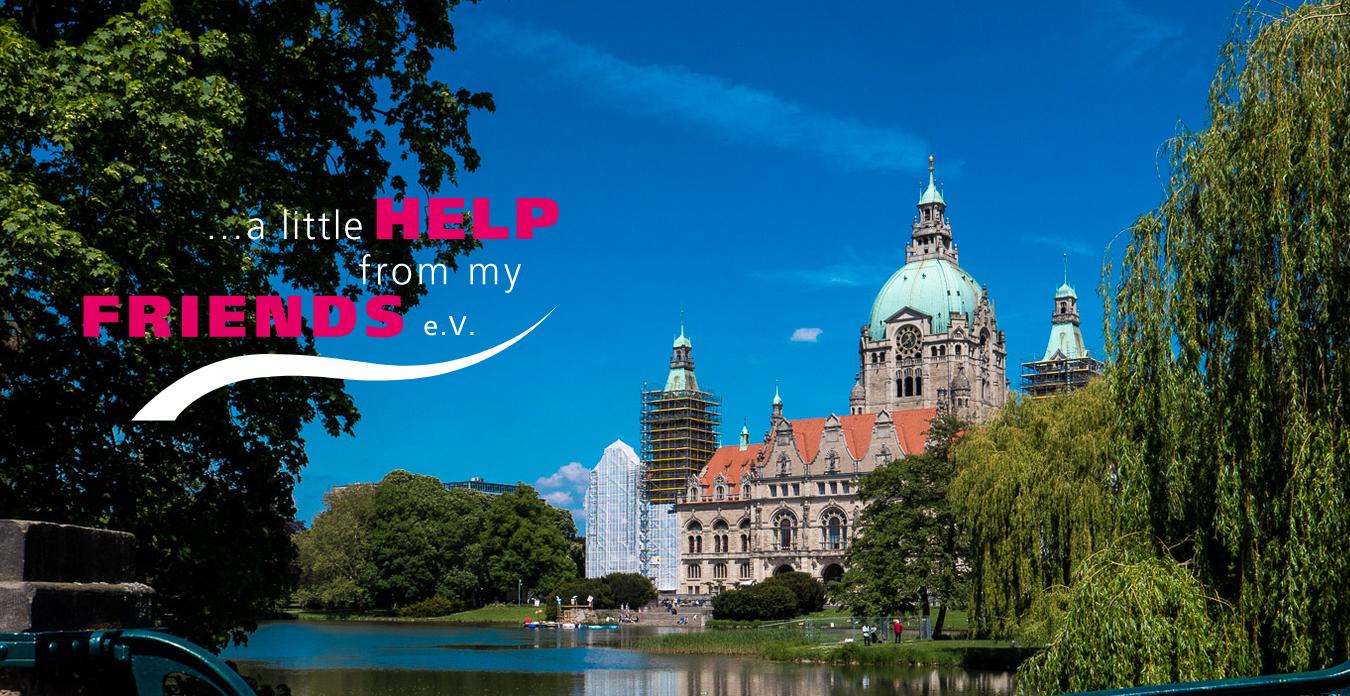 08.01.2020
Neujahrsgruß
"Das Bewährte erhalten und das Neue versuchen" – darin sehen wir den Erfolg unserer bisherigen Zusammenarbeit, für die wir uns herzlich bedanken.
Statt der Weihnachtskarten haben wir uns in diesem Jahr für eine Spende an den Verein "A little help from my friends" (www.help-my-friends.com) entschieden.
Der gemeinnützige Verein hilft schnell und unbürokratisch Menschen in Hannover, die in finanzielle Notsituation geraten sind und bei denen die bestehenden sozialen Strukturen nicht greifen. Dieses möchten wir unterstützen.
Wir senden Ihnen einen frohen Neujahrsgruß und den besten Wünschen für das Jahr 2020.