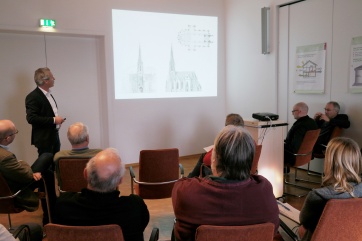 Photo @ Ulrike Wolf, Haus kirchlicher Dienste
On Saturday, November 19th the annual meeting of the environment and energy officers took place in the course of developing a church energy management for the State Church of Hanover.
Our manager Roger Ahrens spoke about the reconstruction of the church Christuskirche and inserting a rehearsal space for the International Girl's Choir. He especially emphasized the energetic and acoustic improvements within the building.